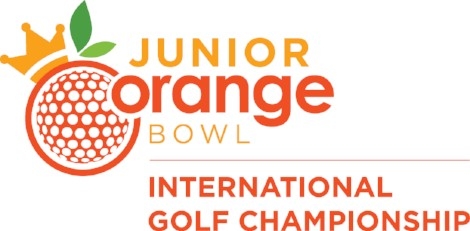 Junior Golf Association of Hawaii is proud to hold a qualifying tournament for the Junior Orange Bowl International Golf Championship (JOBI) held in Coral Gables, FL. The JOBI is part of the Junior Orange Bowl which holds the Junior Orange Bowls International Youth Festival. This festival also hosts championships for other sports such as tennis, basketball and cross country. The JOBI is one of the most prestigious junior golf tournament that has been played for over 50 years. Top amatuer junior golfers from around the world are invited to compete. Past champions include Gary Koch, Tiger Woods, Mark Calcavecchia, Kevin Na, Joaquin Niemann, Christie Kerr, In-Bee Park, Lexi Thompson, and Brooke Henderson. Click here for their webiste: Jr. Orange Bowl website
Jr. Orange Bowl Past Champions
JGAH holds a two day qualifying tournament every year for one girl and one boy to represent JGAH and Hawaii at the JOBI. There are requirements to be a participant in this qualifier. The 2021 requirements are:
- Players must be from 15-18 age groups only on August 24, 2021.
- A 9.9 GHIN index or less by August 24, 2021.
- A 2021 member of JGAH by August 24, 2021 and is a member on the day of the qualifier.
- Have not reached their 19th birthday by 12/30 of that tournament year.
- Can't be attending a college or university.
Past JGAH Junior Orange Bowl Participants
2020 - Boys, Joshua Hayashida Hawaii Baptist Academy
- Girls, Chloe Jang Roosevelt High School
2019 - Boys, Joshua Hayashida Hawaii Baptist Academy
- Girls, Kyra Tomita Punahou
2017 - Boys, Remington Hirano Punahou / University of San Diego
- Girls, Kaylee Akagi Punahou
2016 - Boys, Remington Hirano Punahou / University of San Diego
- Girls, Danielle Ujimori Mid-Pacific Institute / University of Nevada, Reno
2015 - Boys, Desmond Mello Moanalua / Chaminade University
- Girls, Zoey Akagi-Bustin Iolani / University of Hawaii
Players who have met the minimum requirements to play in the 2021 JOB Qualifier
Chloe Jang & Joshua Hayashida
2020 JGAH Jr Orange Bowl Participants